Open House Tips for Buyers and Sellers: The Right & Wrong Things to Do
Open Houses are a huge part of both the buying and selling process – especially for listings that have just come on the market. As a seller, you might be hesitant to host one because of the preparation involved. As a buyer, walking around a potential new home with a real estate agent following you from room to room isn't the most comfortable experience, especially if there are parts of the home you don't like or the home is in not-so-great condition.
As a seller, this is your moment to make your home look extra special and showcase what you have loved most about your home over the years.
As a buyer, this is your opportunity to see a home you bookmarked online in person, without having to schedule an appointment.
When done right, Open Houses can lead to on the spot sales or bidding wars, both beneficial for the seller. Buyers get to preview not only the home, but the surrounding community. It's like "browsing" in a boutique.
Here are a few tips that the The Garcia Real Estate Group can offer for what to do and not to do when hosting or attending an Open House: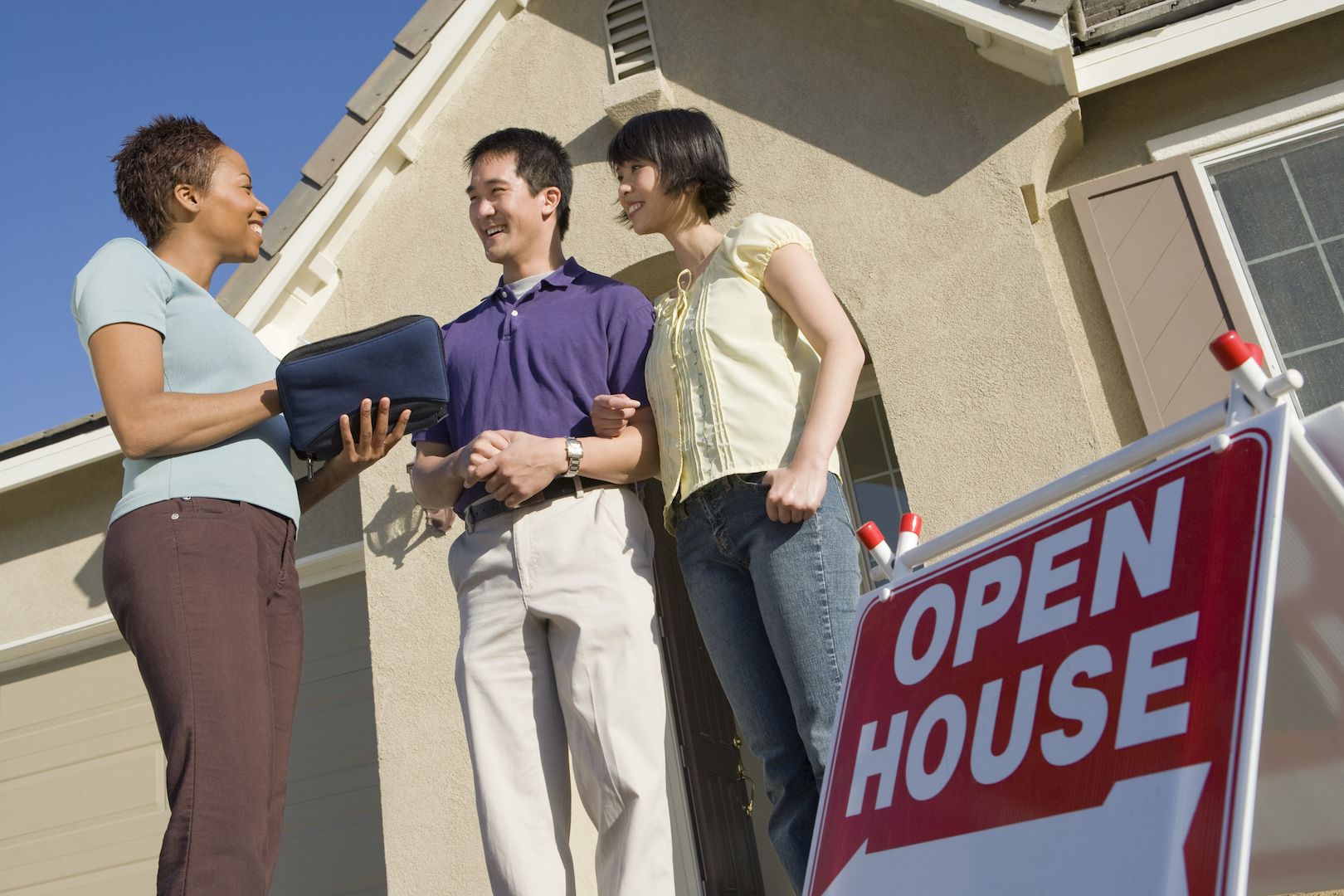 Buyer Tips
If you are a potential buyer going to Open Houses in hopes of finding your next home, you'll need to be prepared to look out for a few red flags. You should also go into the Open House ready to get as much information as possible.
If the home you're going to is one you have been looking at online, then you probably already know a little bit about the property. Even if you've lived in or around the same town the home is in, there are still a few questions you should have prepared to get a true sense of the house and the area.
Get The Positives & Negatives
Ask the hosting real estate agent what positive and negative aspects about the home you should know about. If they are honest (which they should be!), knowing potential problems about the home are better to know upfront than later on. Is the home in a known flood zone, has it had any major damage like fire or water, how old is the septic, how is the HOA managed, why are the owners selling?
You may notice something wear and tear or items that clearly need attention. Talk to the agent about this. The seller may have priced the home accordingly, or may be willing to negotiate on items they are unable to address while living there.
I recently sold a wonderful home in Warrenton in which most of the comparable homes had granite counter tops, but this one did not. The seller was willing to include new counters in the selling price but was giving a new buyer the opportunity to choose their own pattern.
Learn More About The Neighborhood
Ask the real estate agent what they think of the area – do homes in this neighborhood sell quickly, what conveniences are nearby, how is the commute, what do the HOA fees include? This real estate agent is the local expert of the area. Let them share their expertise with you. Also ask questions about the history AND future of the neighborhood – will there be further development, what is abutting land zoned for, are there major projects in the works like new electrical grids, proposed schools, commuter options?
Based on the Fair Housing Law, Realtors are not allowed to share information about neighbors, including demographics. Be wary of any Realtor who shares detailed information about the "type of people" in a neighborhood. This is unethical, unlawful and raises a red flag about the Realtor.
Chat with the neighbors if they are around. Often times, "nosy" neighbors attend open houses just to see the house inside or to get an idea of the home values in their neighborhood. Ask them how they like the neighborhood, the schools, the commute, noise levels, etc.
Ask About Other Properties
Finally, you should always ask the real estate agent if they know of any similar properties in the area that you might be interested in. If this isn't the one for you, but you're looking for one with the same features, the agent should know of other similar properties for sale as part of their marketing comparison strategy.
Better yet, ask the real estate agent if they know of any similar homes that might be coming on the market soon. The Garcia Real Estate Group agents work with sellers for weeks, even months, before their homes go on the market. We also work with a network of local real estate agents who we share news about upcoming properties with.

Seller Tips
Whether you're selling your home on your own or working with a real estate agent to host one for you, there are a few tips that can make or break how your home looks in the eyes of potential buyers.
Clean up!
It goes without saying that your house should be sparkling clean and free of clutter, if you are planning to hold an Open House. Most buyers (over 90%) search for homes online before even attending an Open House. In fact, it is online where they learn about them. Therefore, they have seen photos and know something about the home before they come for a look in person.
There are, of course, drive bys and neighbors who will attend, but they are likely "just looking". Either way the exterior presentation as well as the online presentation should be impeccable. If a buyer doesn't like what they see online, they probably won't come, and if a buyer drives by and sees a poorly maintained exterior, they will keep driving.
See 8 Things that Turn Buyers Off BEFORE They See your House
Remove Any Signs of Pets
Almost everyone loves pets, but that doesn't mean that everyone likes to see where they live. Andrew, of Realtor.com, shared a story of attending several Open Houses. When he walked into a bathroom in one of the homes, he saw what he thought was a trash can which actually was a kitty litter box. After an even closer look, he noticed marks left by the kitty.
In the kitchen, there was a beautiful vase of flowers on the counter. It was a great and simple touch to add to the open house; however, next to the vase was a small Tupperware container with what seemed to be little brown round things – which again belonged to a cat. It was cat food.
Pets leave odors, hair, dander, stains and other remnants that put potential buyers off, especially those with allergies. Do your very best to remove all evidence of pets.
Stage Your Home!
Buyers expect tip-top shape and for your home to be show-ready. In the age of HGTV, they have come to expect nothing less.
Stage the home accordingly to make it look liveable, yet enticing. Less is more. Remove personal items and excess clutter and replace with simple generic items like vases with fresh flowers, new towels in the bathrooms, simple decor like fake plants, pillows, throws and stacked books with a candle on top.
The Garcia Real Estate Group works with sellers to get their home ready BEFORE it goes on the market.
Get on our Exclusive Buyers New Listing Alert
Contact us and we'll get you set up to get new listings that meet your criteria sent to you as soon as they hit the market!
Thank you for reaching out!
We'll get in touch with you soon.