Is Buying a Home in Northern Virginia a Mistake Right Now?
When you see all those "for sale" signs pop up around Haymarket and Northern Virginia — and then see them change to "under contract" shortly afterward — it's easy to feel like you may be missing out. So, you run the numbers, spend nights scrolling through listings, and start to imagine your new life in your dream home.
There's just one thing: you may not be ready to buy a home right now. While most local real estate agents point to our hot market (and still low-interest rates) as a good reason to start making offers, there are more factors that go into this big life decision. Any real estate agent that automatically tells you that NOW is the right time to buy, can't REALLY know that without knowing the specifics of your situation.
If you ARE ready to buy, The Garcia Real Estate Group will work with you to find the right home for you. However, we can also help you determine if now is actually the right time. If it isn't, we are honest and recommend you wait. We can implement a long term plan so when you're ready, we're ready!
Let's go through some scenarios that might help you decide if it's the right or the wrong time for you to buy a home.
Scenario 1: You have to get very creative to afford a down payment.
Let's face it: Saving enough for a 20% down payment on a home can be a daunting challenge. While many loans allow for lower down payments, these also often come with "hidden expenses" that add to your monthly mortgage costs such as private mortgage insurance (PMI) or higher interest rates. While every homeowner-to-be anticipates making sacrifices to afford their home, you don't want to be in a position where affording your monthly mortgage payment requires serious hardship.
In addition, your monthly mortgage payment isn't the only expensive line item in your budget: you'll need to be able to afford maintenance, furniture, and emergency repairs big and small.
Need mortgage advice? Contact our close affiliate Curtis Scott, Sales Manager at George Mason Mortgage, LLC in Gainesville at [email protected] or call him direct at 571-332-6575.
Scenario 2: Your friends are all buying homes and you feel left out.
This is a big one. Your friends just bought a great home over in Dominion Valley and hosted a cookout. It's easy to fall down the spiral of judging yourself because you're not doing the same. However, the grass may seem greener on the other side of that "sold" sign. Your friends may be showing off their new digs, but not telling you how they've had to put off going on vacation for the past couple of years in order to afford the mortgage and the HOA fees. Don't fall for peer pressure if your current place fits your needs right now.
Scenario 3: Everyone keeps telling you you're "throwing money away" on rent.
It's true that you do build equity after you buy a home, but it can take years before you see an effect on your net worth. If you need to move (for work, a relationship, family, or because the home doesn't suit your needs) before you have positive equity in your home, then you won't enjoy the boost in net worth – you may not even break even with costs of moving and Realtor fees.
If you value flexibility more at this stage in your life, then renting makes more sense. You can build your net worth in other ways too, like contributing to a savings account, 401k, or other investments.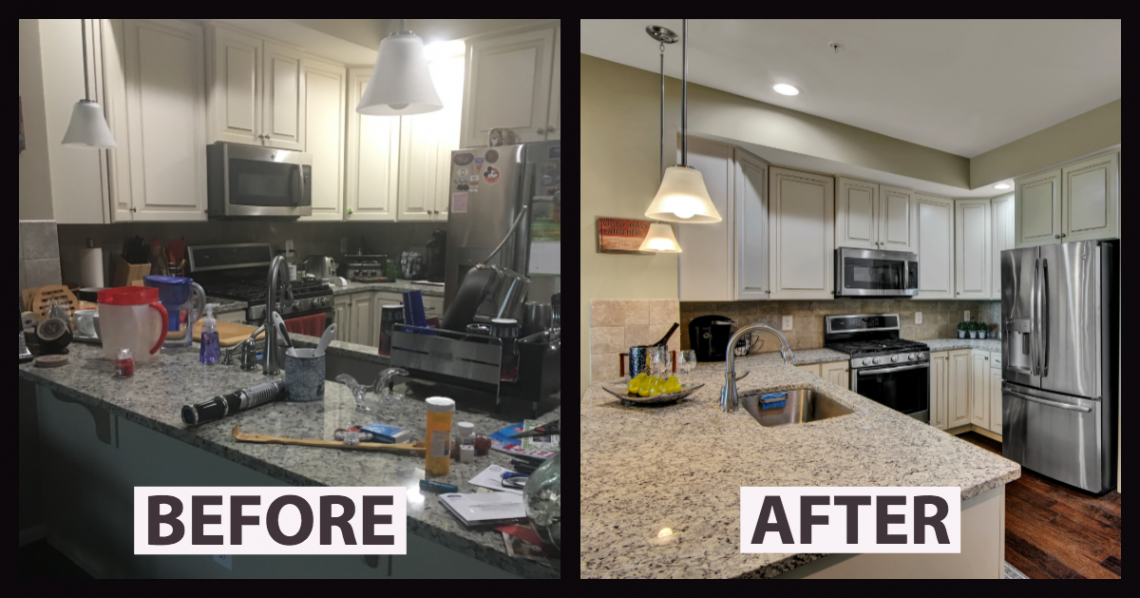 Scenario 4: You have no idea what your current home is worth.
You currently own a home and might want to upgrade, but the market may not be in your favor at the moment. Or, there is a lot of competition in your neighborhood. BUT, there might be changes or updates you can make that could increase the value of the home. The Garcia Real Estate Group knows the kind of small fixes and home staging tricks that attract buyers.
The image above is a townhome we just sold in Wentworth Green of Gainesville, VA. We made recommendations to the owner for home preparation, provided some basic staging and photographed it professionally. Take a look at our marketing for this home.
Get a free and ACCURATE home value report from The Garcia Real Estate Group. We know the neighborhoods and towns all around Haymarket and customize a report based on your specific home and neighborhood, not by an algorithm. Don't rely on Zillow.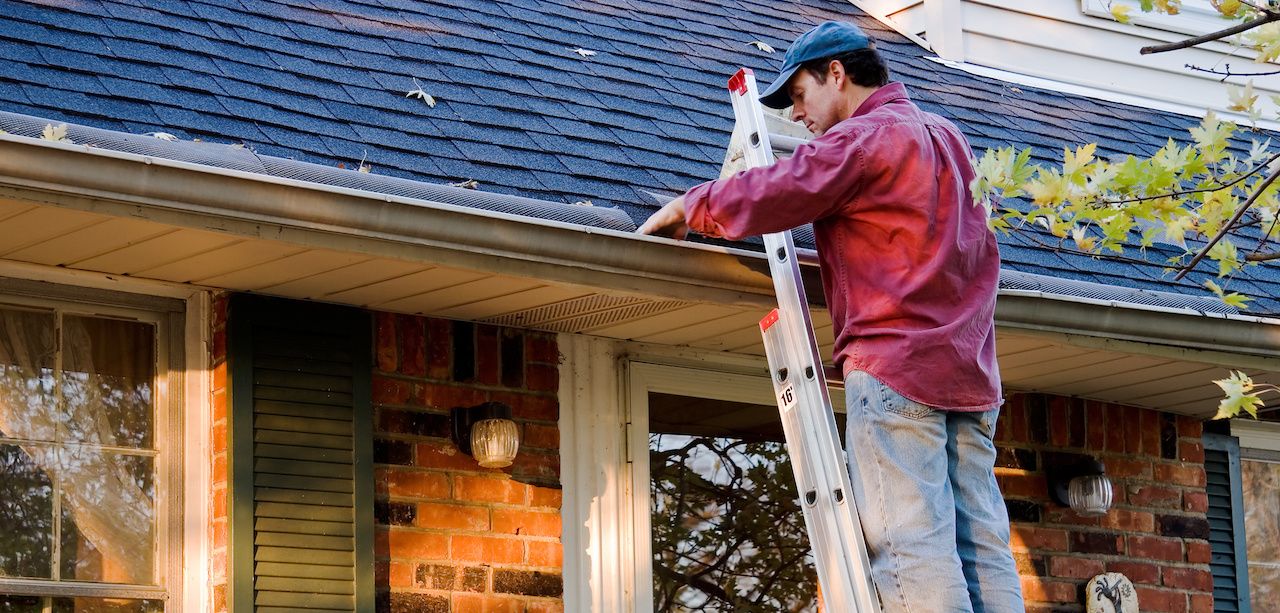 Scenario 5: You're focused on the style of the home rather than the lifestyle of homeownership.
You've played golf at Stonewall Golf Club in Gainesville or Bull Run Golf Club in Haymarket and admired the homes overlooking the green. You would love to own one of those homes! Now imagine waking up at 7 AM on a Saturday to mow the lawn, clean the gutters, or find out what's causing that leak in the attic. Or, having to cancel your weekend golf plans because you have to spend the day waiting for the plumber to fix the hot water heater. Not as fun. Home maintenance is an ongoing project filled with unglamorous tasks that you may not be ready for just yet.
Scenario 6: Your dream home will significantly add to your commute.
There are always trade-offs with homeownership, but one involving location requires a huge life change – so it isn't one to take lightly or rush into. You may work in the DC Metro region and living in a rental or smaller home. Your family is expanding or you just want more space and privacy but can't afford the prices inside the beltway. Coming out to Fairfax County, Prince William County and even Fauquier County will definitely give you more house for your money. But there is that dreaded 66 commute.
This is when you just have to weigh the pros and cons. What are your priorities in life right now? Can you manage the commute? Can you telecommute from your job, at least part of the time?
The good news is that things are improving in Haymarket and Gainesville with recent VDOT lane upgrades, the Transform 66 outside the Belway Project, and the influx on commercial development offers a reason to stick around on weekends. These will all add value to your home in years to come.
If you think you'd like to look around the Haymarket and Gainesville area, The Garcia Real Estate Group can show you around!
Scenario 7: The very idea of moving makes you panic.
You can afford the down payment, can swing the mortgage, and are okay with the lifestyle change of homeownership. You have also found a home or community that offers way more than your current place. However, you still may not be emotionally ready to buy a home. Something to consider: if you're feeling anxious or overwhelmed about the idea, a timeout may be needed. Is the change good for your significant other? Will you be leaving neighbors and schools you are happy with? Does your future with work or family look uncertain?
Pick a date in the future to revisit the idea of buying a home, then see how you feel. Listen to your gut. If your gut says you're ready, get in touch with a real estate agent who will find you a home that'll make you excited to make the big move. If not, take more time.