12 Thoughtful Father's Day Gifts That Aren't Ties
There's something about Father's Day that gives even the most thoughtful among us a case of "gifter's block." Perhaps this is why Father's Day gifts usually border on the cliche — like a tie bought in a rush from Khols, another Washington Nationals item or the tried-and-true box of golf balls.
Instead, make 2019 the year this tradition ends. Here's a list of gifts dad (or hubby) will actually love to receive, from little luxuries that'll make his day to trips that'll create memories that last a lifetime.
Gifts to Improve His Daily Routine
He might not directly say he's into self-care, but he knows the concept on a physical level. In other words: Your dad needs a break. While he'd never use the word "pampering," these gifts help recharge his batteries — whether he realizes it or not.
1. Nintendo Classic Edition
A miniaturized version of the 1985 game system, the Nintendo Entertainment System (NES) Classic Edition will definitely bring him back to his glory days of gaming. Designed to plug into any TV, the easy-to-set up console comes ready to play with 30 games (including old favorites like Super Mario Bros., The Legend of Zelda, Donkey Kong, PacMan and Kirby's Adventure).
Also cool: You can play using different Display Modes, like a CRT filter (which replicates the experience of playing on an old TV) or Pixel-Perfect (each pixel is a perfect square for crystal-clear visuals). They are sold at Target, Best Buy, Game Stop and Walmart for about $59.00. Check stores for availability.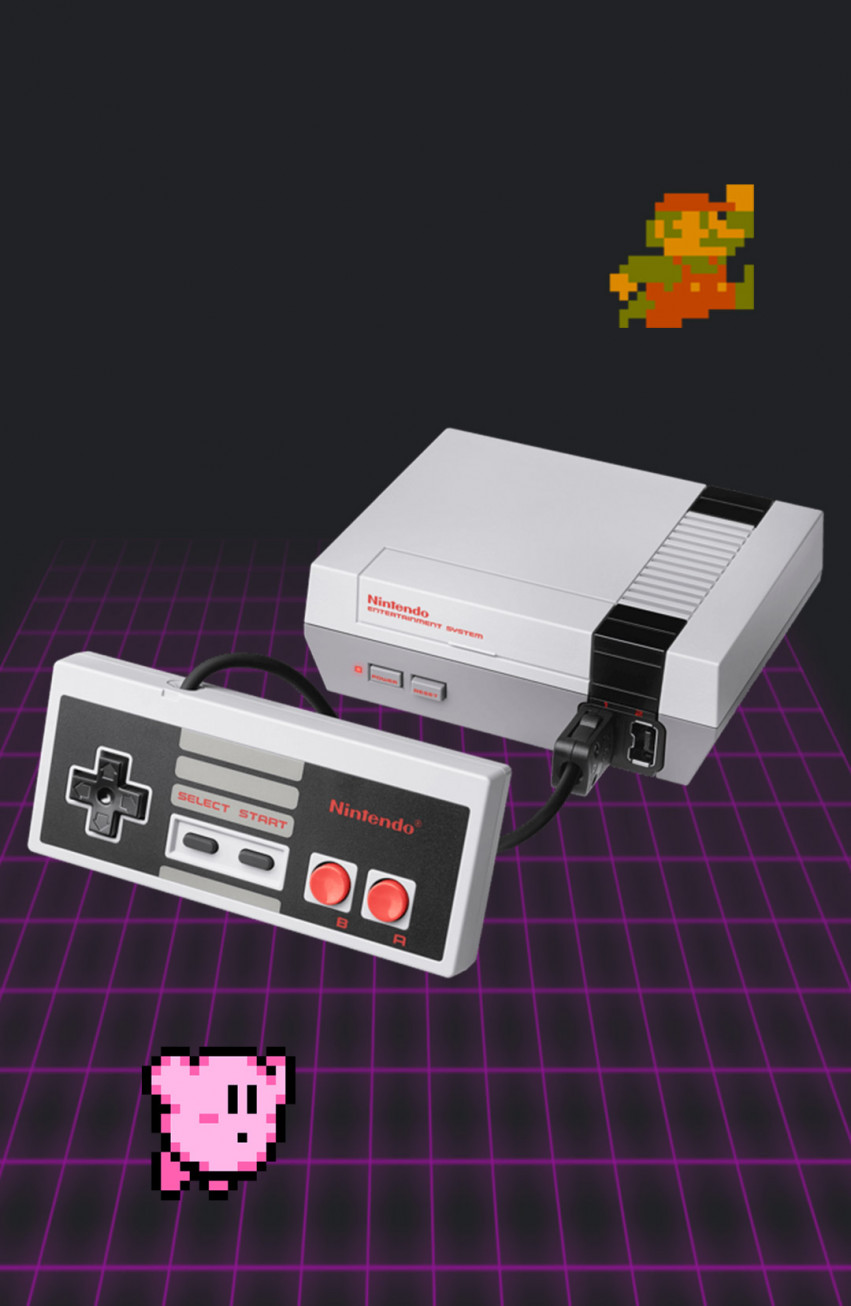 2. JBL Pulse 3
Bluetooth speakers can be hit-or-miss for quality, but the Pulse 3 proves to be an exception. It delivers a decent audio experience in the form of a portable, waterproof speaker that also comes with a lava lamp-esque light show.
When he needs some "dad time," this is the speaker that can go along wherever that may be, from the basement to the garage to the backyard. He can even it toss it in the golf cart to add a soundtrack to his next round of golf. They are available at Best Buy in Gainesville for $149.99 as of 6/11/19.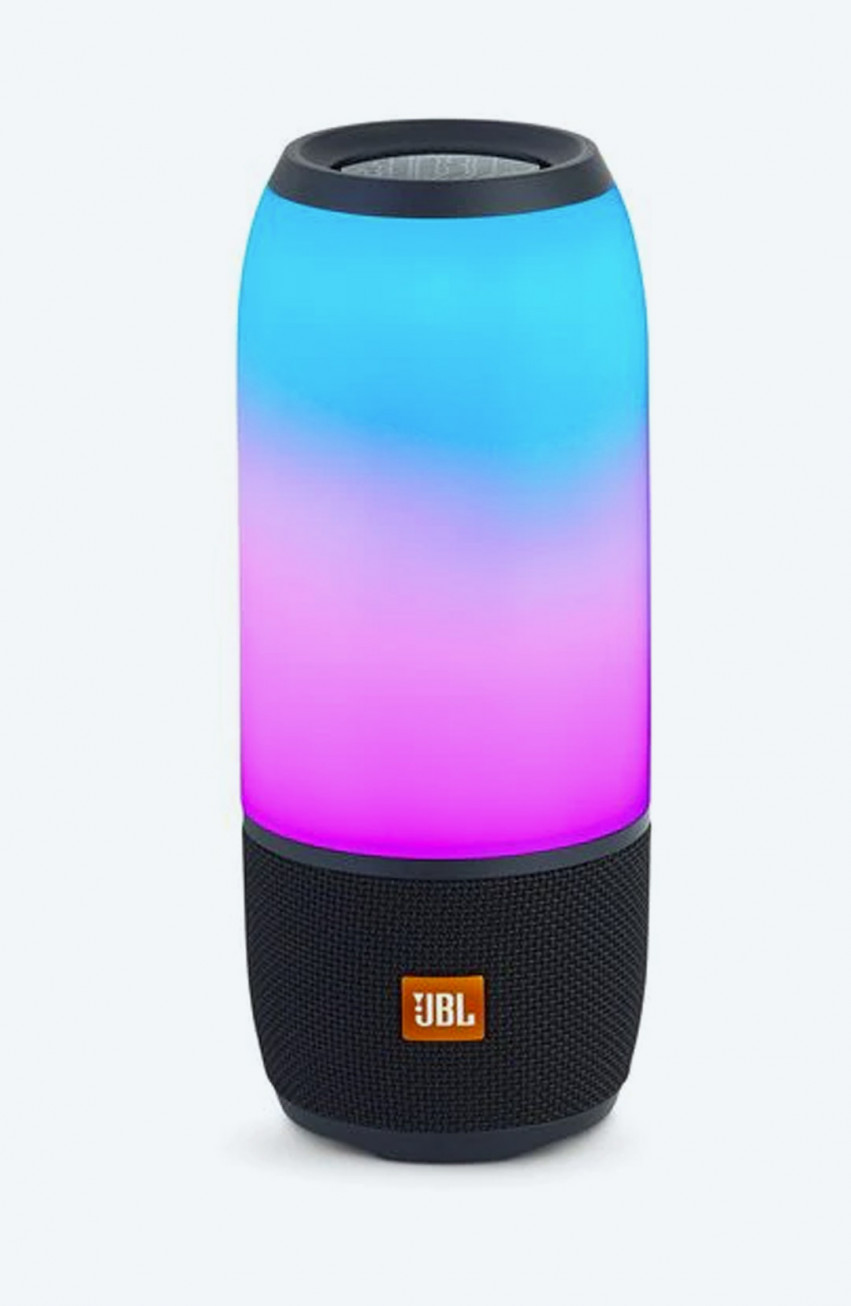 3. Yeti Rambler 30-oz Tumbler
He might have the brand's signature cooler already, or he already knows everything about how they can keep anything at the perfect temperature for days on end. The tumbler does the exact same thing, whether he wants to keep his morning cup of coffee hot all day long or wants to keep his Saturday brew of choice chilled to perfection even after he leaves it in the sun for his afternoon nap.
Order online to customize or pick one up at Dick's in Gainesville.
Fun fact: Someone very wise discovered that a pint of ice cream perfectly fits inside this design, carton and all.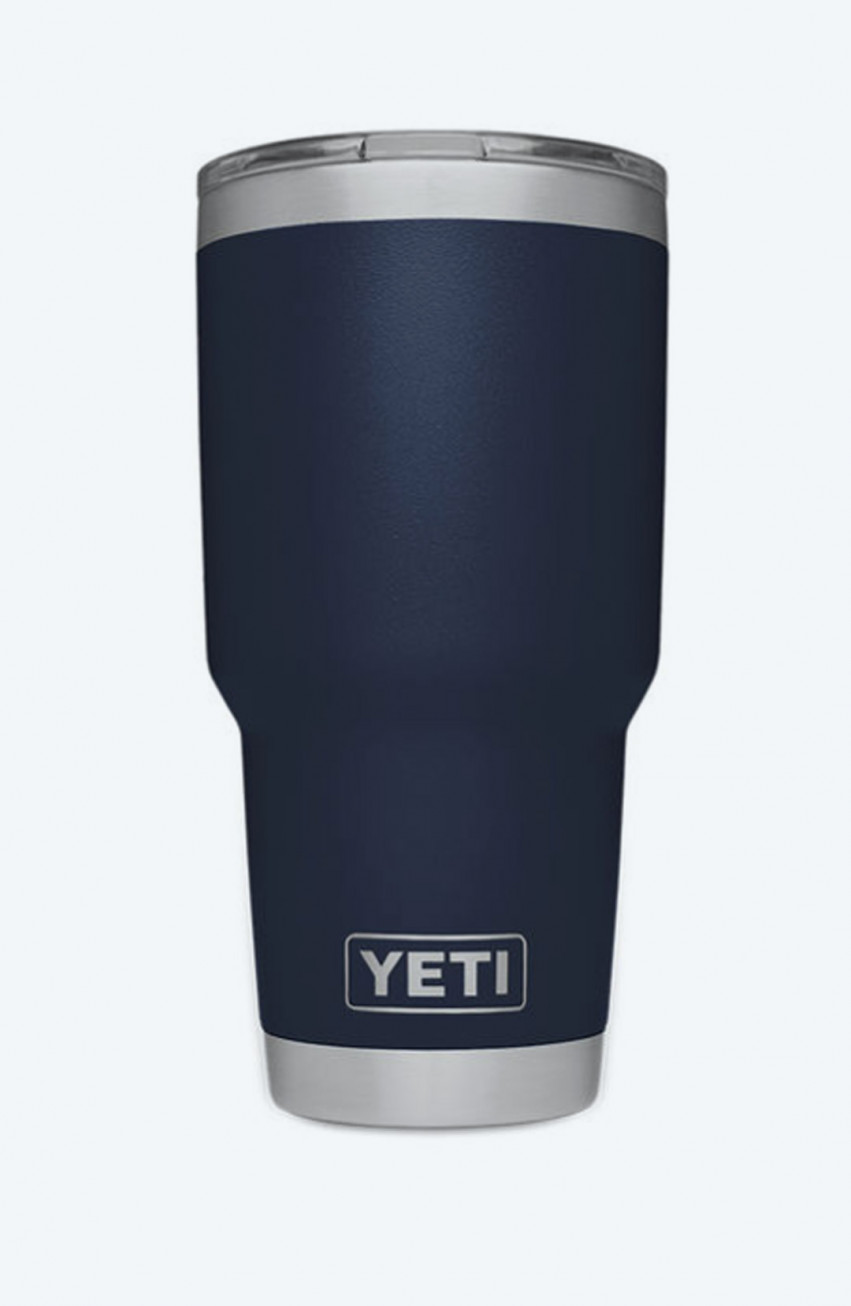 4. Bose Noise Cancelling Headphones
Is your Dad a music man or on the phone a lot? Bose QuietControl 30 wireless headphones are known to have supreme sound quality. Plus these headphones have noise-cancelling technology. A little peace & quiet might be the perfect gift this year.
These are available at Best Buy in Gainesville for around $299.00. As splurge but worth it!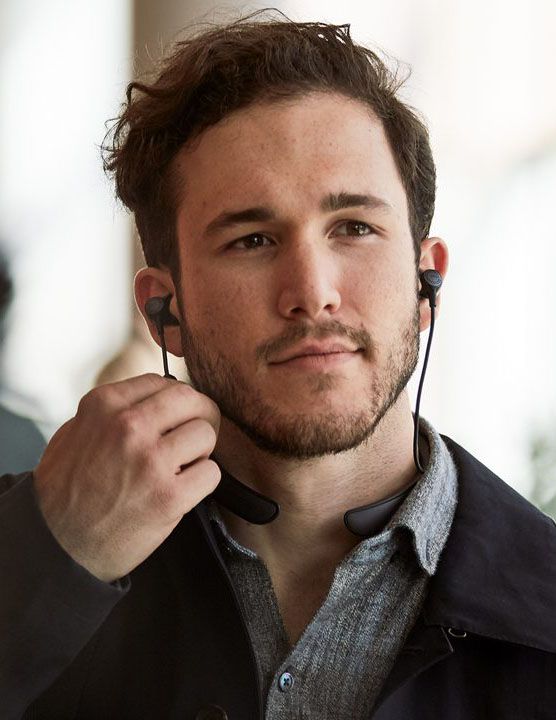 5. A Thai Massage
Voted 2018 & 2019 BEST MASSAGE SPA in Northern Virginia Magazine, Champaka Thai Massage & Spa in Gainesville is a family-run business founded by 3 sisters from Prachinburi, Thailand. They are 3rd generation Traditional Thai Massage Therapists with skills handed down from their grandparents.
Traditional Thai Massage relieves chronic / accuate pain and improves physical and mental well-being ... and simply provides a relaxing break. This year, show Dad you appreciate his effort with the gift of a rejuvenating Thai Massages. Stop by or purchase a gift card online.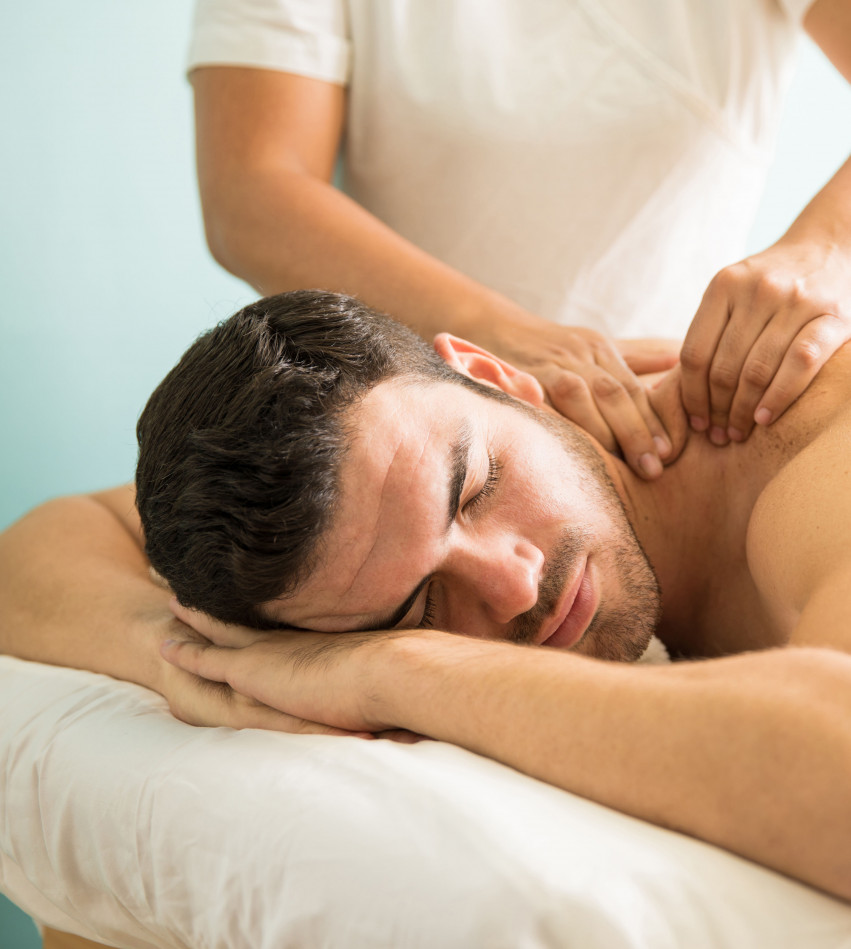 Pro Tip: The real spirit of this gift is upgrading something he uses every day. If your father isn't the massage type, maybe opt for a nicer version of grilling accessories, kitchen gear (especially high-quality knives), or his favorite tool (tactical flashlights are another dad-pleaser).
Experiences He'll Never Forget
One of the ways traditional gift guides fall short is failing to recognize the one thing most Dads want: To spend quality time with his family. Dad may define that as yelling in unison at a Nats Game, a hike at Manassas Battlefield, or sharing a meal as a family. But no matter what, it's time well spent.
Pro Tip: Groupon is a great place to check out if you're on a budget. They have everything from escape rooms to pilot training courses.
6. A Visit To The Guinness Open Gate Brewery in Baltimore
If a visit to Dublin isn't in the cards for your beer-loving dad, a day trip to Baltimore is certainly within reach. There, you'll find the first Guinness brewery on U.S. soil since 1954, housed on the site of the first Maryland distillery opened after Prohibition. Book a tour and/or make reservations at the 1817 restaurant. They offer weekend brunch too.
This brewery isn't just for show, either — they actually brew Guinness Blonde on-site. Can't make it there? Take your dad to Old Bust Head or The Farm Brewery for a few rounds on you.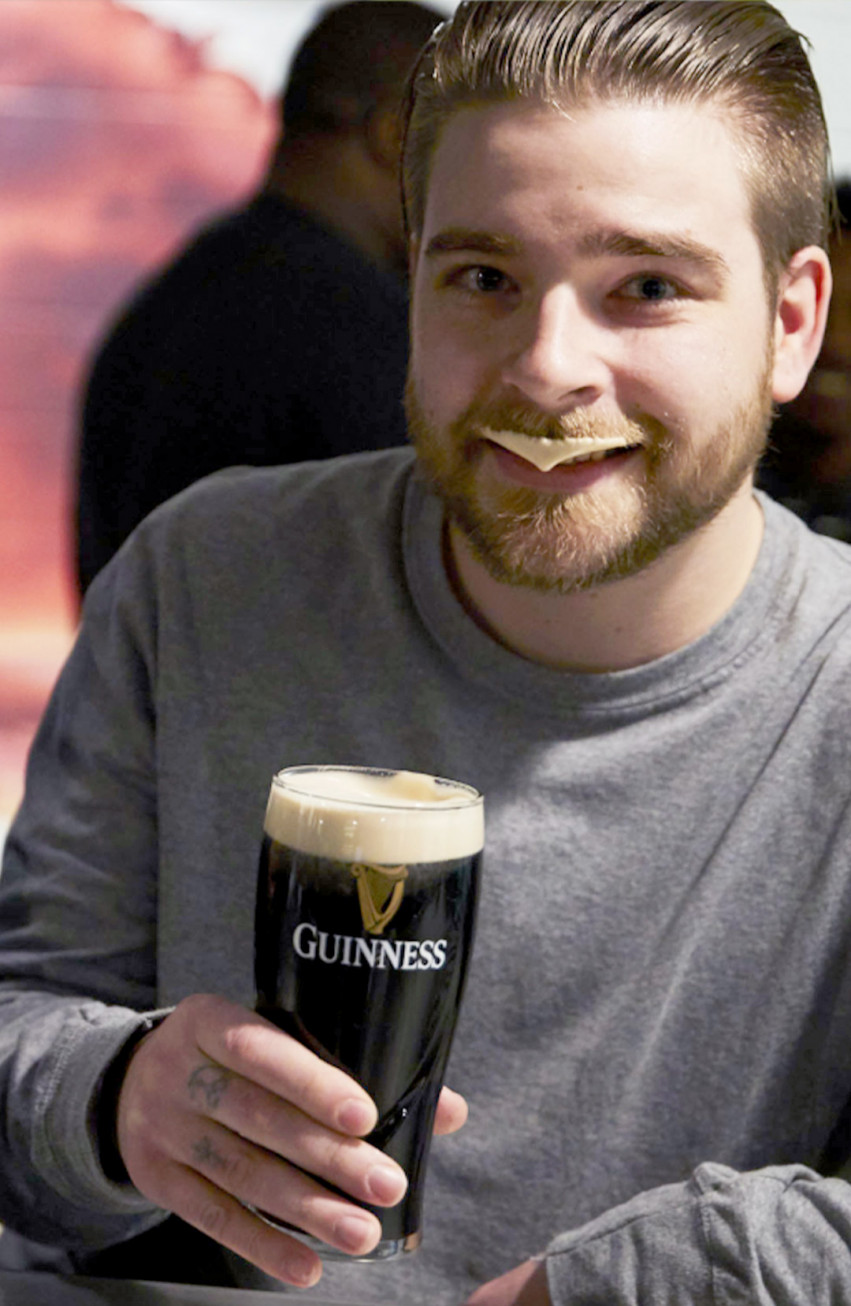 7. Go Rock Climbing
Get dad off the recliner and get moving! Reach new heights of adventure with Vertical Rock Indoor Climbing Center in Manassas. Vertical Rock's huge climbing gym provides towering fifty-foot high walls with arches, chimneys, overhangs, cracks and slab walls that challenge every climber's ability – young and old. Safety is paramount and constantly emphasized with all the Vertical Rock activities.
Open climbs and day passes are available, as well as monthly and annual memberships and gift cards.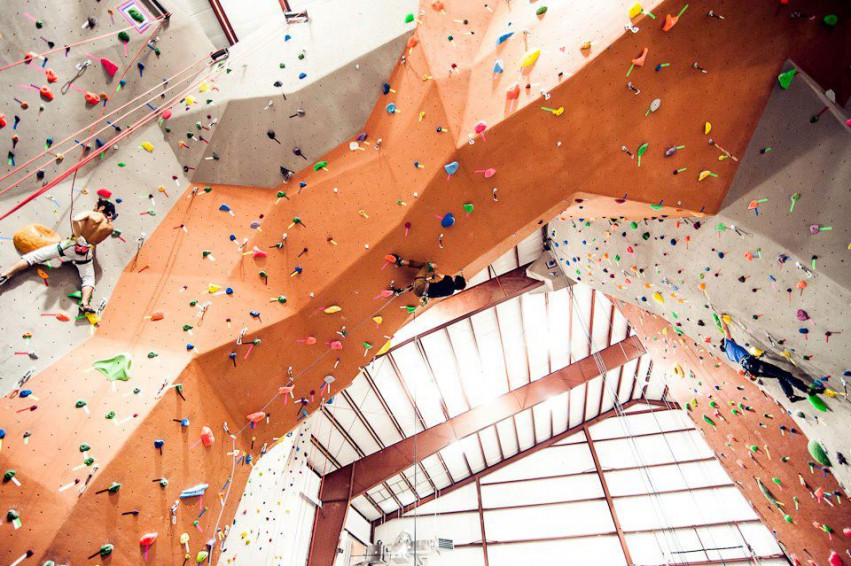 8. Race a Stock Car
He doesn't have to be a big NASCAR fan to crave the thrill of driving around the track at top speeds. The NASCAR Racing Experience at the Richmond Raceway. If he's a little shy to get behind the wheel, the Ride Along lets him enjoy the experience alongside a professional driver.
Following the Driver's Meeting with Crew Chief, training and instruction he'll drive a NASCAR race car by himself for timed racing sessions. There's no lead car to follow, no instructor rides as he gets instruction from a personal spotter over 2-way in car radio communications. This is as real as it gets!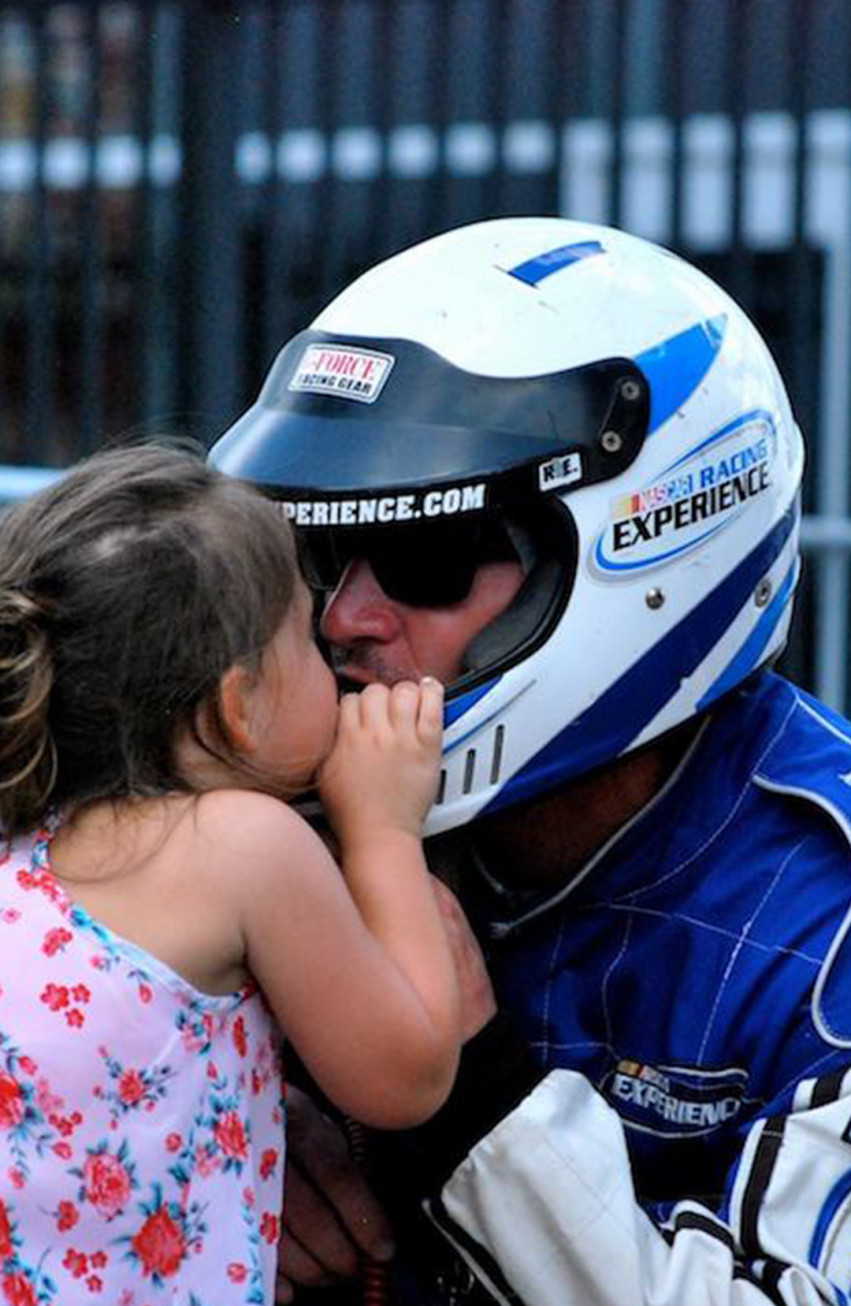 9. A Play Date
Treat Dad to an afternoon or evening at new Uptown Alley in Manassas – an exciting new entertainment and restaurant concept, where grown-ups can be kids. It's got it all – regulation-sized bowling lanes, video game room, billiards, two-story laser tag, large screen TVs everywhere and live music performances on weekends!
A full-service restaurant, Embers Bar & Grill, features an open-exhibition kitchen, a full service bar and an outdoor patio with fire feature. There is no excuse to not have fun here!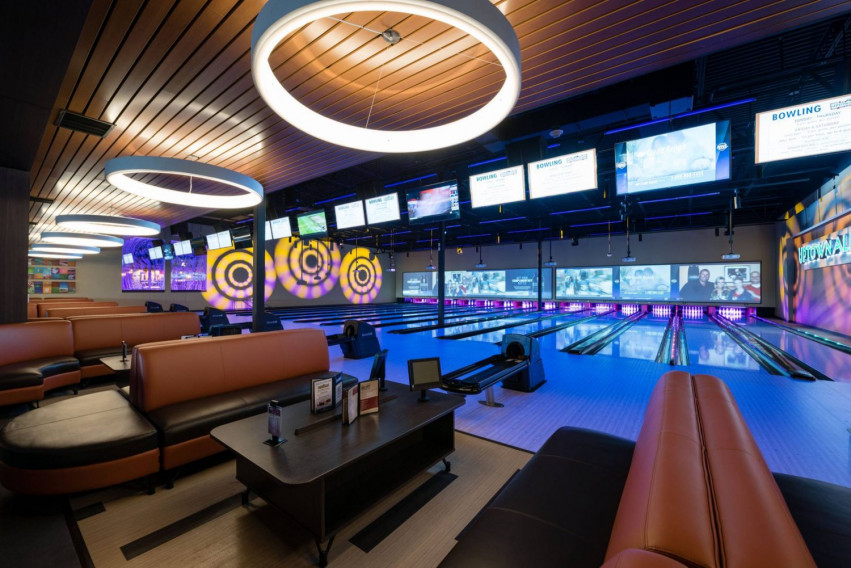 10. See a Concert
We are fortunate to live right next to Jiffy Lube Live performance venue so you and dad have the convenience of seeing big name acts close by. Whether your dad likes country, hip hop or classic rock, there is something he'll enjoy this summer.
The Dave Matthews Band, Zac Brown Band, Hootie and Blowfish are classic favorites all on the 2019 schedule. Or, really go back in time to catch a live KISS show. Surprise him with tickets then mark your calendar!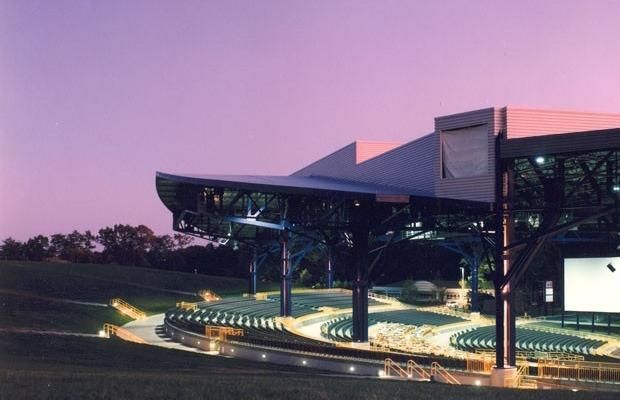 Gifts He Can Eat or Drink
If Dad has everything he could possibly want, is tough to shop for, tends to regard physical gifts as clutter, or doesn't have time for an experience, a consumable gift that comes to him might be the way to go.
11. Hopsy
If you think your dad would like to try some new brews straight from the tap, there's a cool new way to make it happen (without having to turn the garage into a home brewing laboratory).
Part beer-of-the-month club, part Keurig-for-craft-brews, Hopsy is a great way for your dad to try new beers from around the country without hunting them down at the nearest convenience store.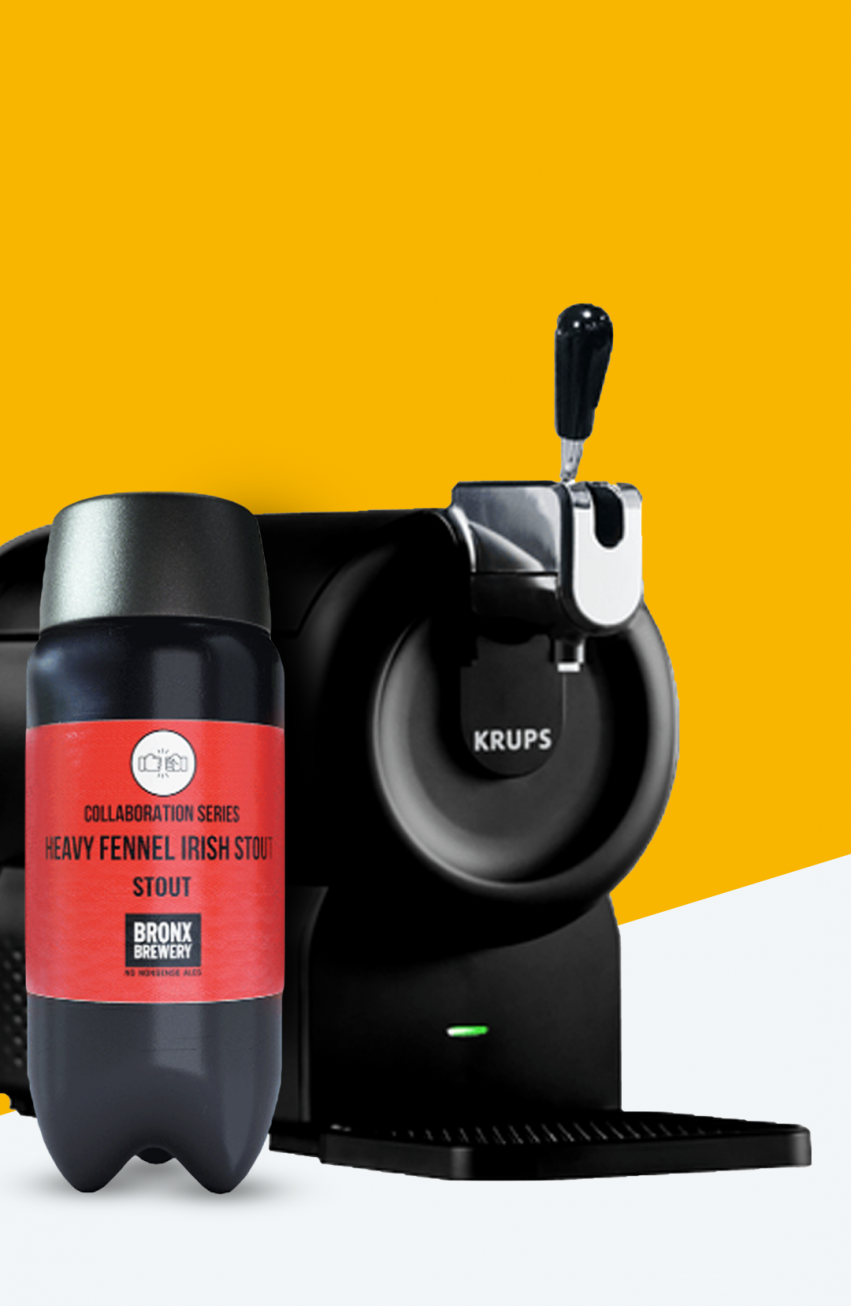 Pro Tip: If your dad doesn't have the counter space for a whole new brew system, maybe just upgrade his current situation with some clever beer-lover accessories from Uncommon Goods. This site may actually be the hidden gem of this blog post - like the name suggests, it's got uncommon gift options for people with all kinds of interests.
12. Holy Grail Steaks
Mail-order steaks vary in quality, but the inventory at Holy Grail Steaks promises to deliver the best of the best. In fact, they're the only online shop that's certified by the Kobe Marketing Association (though you'll find way more than Japanese Kobe beef available to order). Don't know where to start? Order one of their "steak flights" with pre-selected assorted cuts.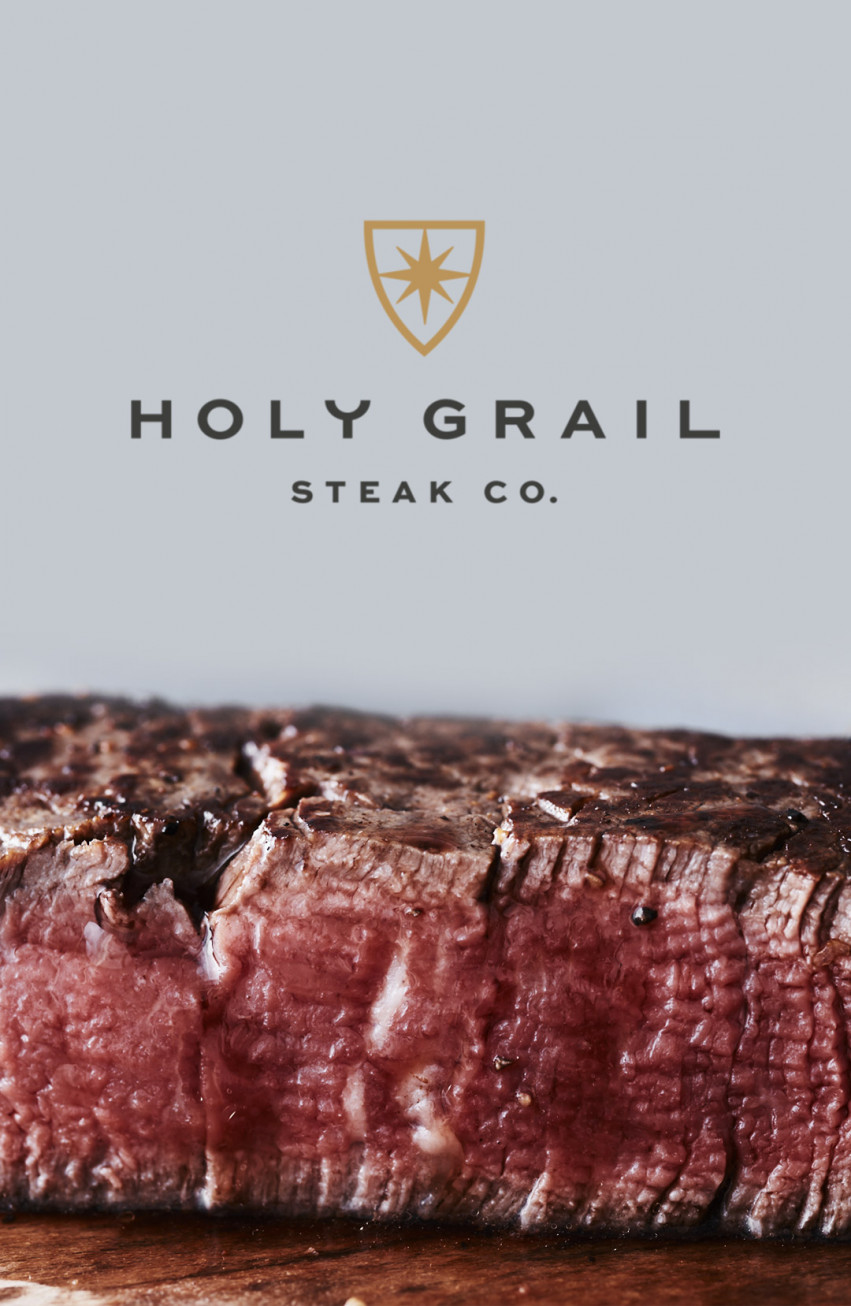 Pro Tip: If you think your dad would prefer a variety, try butcherbox.com. They've got chicken, pork, steak, and some great looking BBQ options, too.
If you're ready to sell, we're ready to help you.
Free Home Valuation
Find out the value of your home with a free Competitive Market Analysis.
Meet Our Team
Learn more about The Garcia Real Estate Group.