19 Summer Projects to Increase Your Haymarket Area Home's Value
Your Northern Virginia home is one of your biggest assets – and like most investments, you need to periodically check in to make sure you're maximizing value. For a house, this means anything from making necessary repairs to improvements that will make your property even more appealing to its next owner, when the time comes.
I know what you're thinking: It's impossible to guess what a future buyer may want. However, The Garcia Real Estate Group has worked with hundreds of local buyers and we see what they like and don't like. There are a few tried-and-true projects or renovations that will boost your home's worth, no matter what time of year you sell. Now that it's summer, you may even have a little more time to tackle these projects (or hire them out). From small changes that you can do by Sunday to big projects that have a big impact, here are a few ideas for your to-do list.
Fast & easy fixes you can do by Sunday
Quick switches that a Target run can handle
Fast & easy fixes you can do by Sunday
1. Try KonMari (and declutter)
The number one thing we tell home sellers is to declutter. Organizing pro Marie Kondo (author of The Life-Changing Magic of Tidying Up and host of Netflix's Tidying Up With Marie Kondo) has made converts out of even the messiest out there. Her easy-to-follow KonMari system boils down to "donate or get rid of anything you don't need anymore." Read the book, watch the show, and take the weekend to let go of excess clutter that's taking up space in your home. Not only will your home seem bigger to potential buyers, but you'll actually want to show off your home without all the clutter. Buy the book here.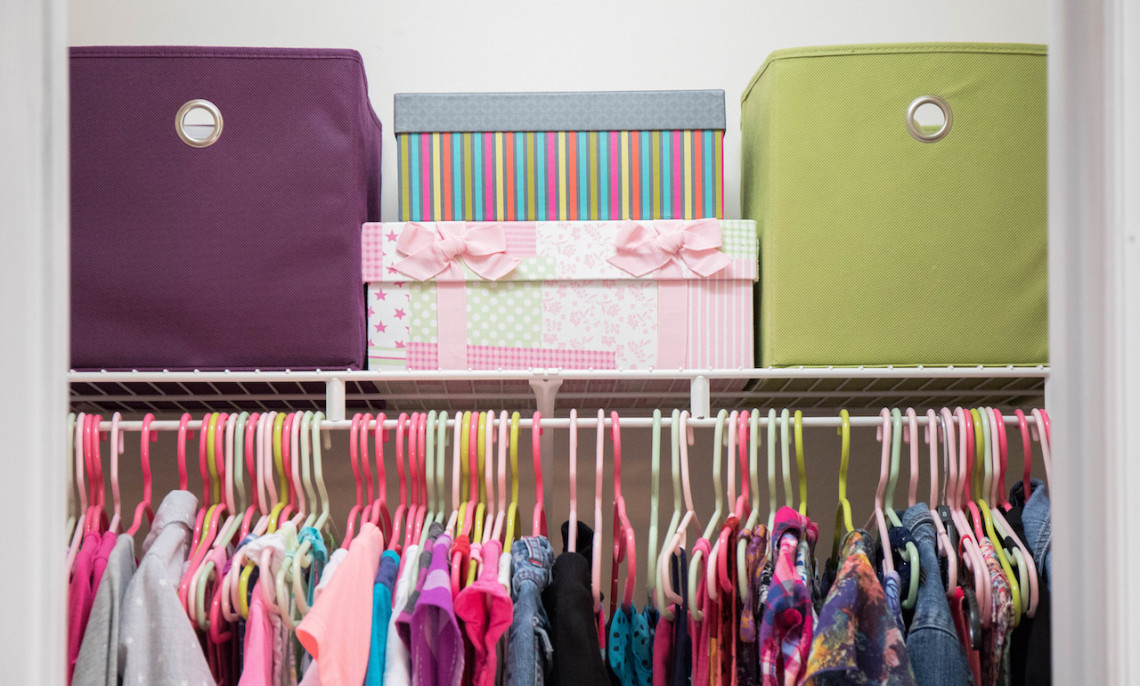 Today's buyers can never have too much storage space. That doesn't mean you have to invest heavily in a custom closet (after all, what works for your wardrobe might not work for everyone). Tidy up your family closets by making little fixes such as new hangers, installing shelves to take advantage of overhead space, installing hooks, and adding storage bins on shelves can maximize your existing closets. These can all be found at Lowes, Target or Home Goods in Gainesville. If you also have outdated accordion-style or builder-grade wooden doors, updating them to new doors will make a more favorable first impression.
3. Upgrade your door handles
This is an especially good move if you have dated or boring hardware throughout your home (or haven't updated a single knob since the '90s). Integrating new doorknobs, handles, pulls and knobs creates a cohesive, well-designed look. Satin nickel and Venetian bronze will add an on-trend touch that makes even older cabinets and doors seem newer. These door knobs (and many others) can be found at Home Depot in Manassas or Lowes in Gainesville.
Quick switches that a Lowes run can handle
4. Upgrade your shower head
You would be surprised by how many buyers inspect showers. After sparkling clean tile and grout, buyers are always impressed with upgraded shower heads – especially if it improves water pressure. If you're an avid DIYer, you might be able to increase the pressure yourself using this YouTube video. If your water pressure isn't the problem, take a trip to a Lowes or Home Depot and buy a new showerhead as an upgrade. Here is a quick video from Home Depot that shows step-by-step installation for beginners!
5. Make your lights "smarter"
This is really cool and will go over well with the high percentage of Millennial and first-time home buyers in the Haymarket area! With technology getting more advanced, integrating "smart" features into your home is easy and impressive to homebuyers. One of the easiest ways to start is with lighting. Installing a Philips Hue Starter Kit will have you in awe of how easy it is to use, and you can even pair your lights with Amazon's Alexa, Siri, and Google Home. You don't have to stop at just lights. There are tons of options for integrating technology into your home, and according to a study from ADT, almost two-thirds of homebuyers would pay a premium for smart home technology.
6. Repaint interior rooms
Painting rooms is the best DIY project! If it's been a while since you've painted, consider changing overall color scheme inside your home to a neutral palette. Neutral tones can make a space feel bigger, brighter and newer, and even mask small scratches and imperfections. It also creates a "blank slate" to help buyers focus on the home rather than a bolder color choice. The 2019 Benjamin Moore Color of the year is a neutral "Metropolitan" gray. Stop by Vienna Paint and Decorating at 7466 Limestone Drive for a plethora of ideas and color choices.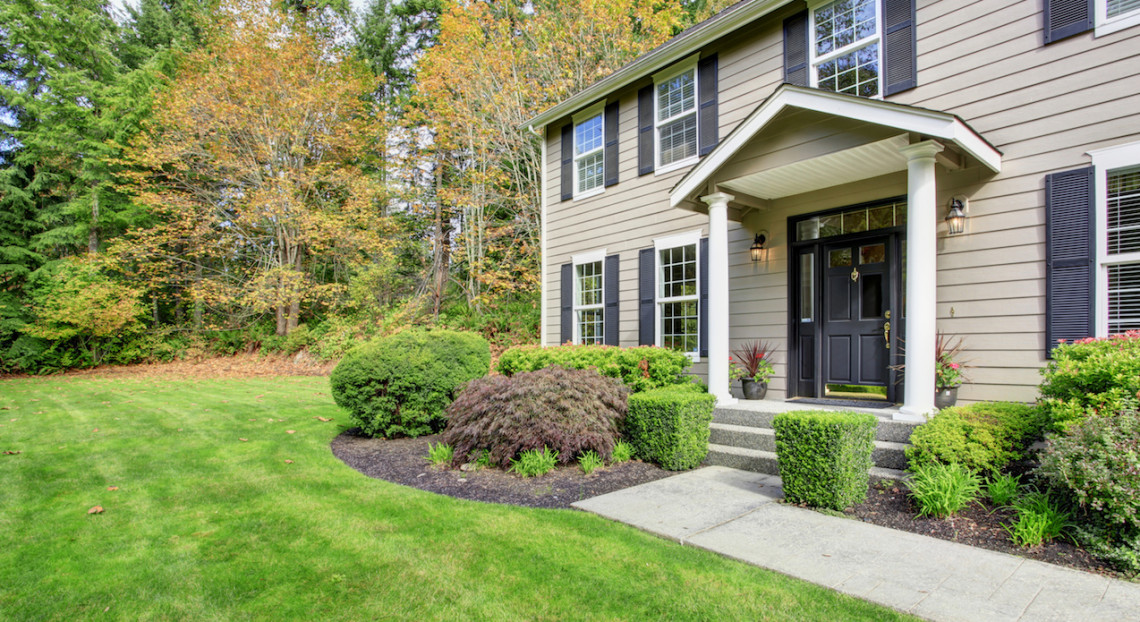 The entrance to your home is the first impression buyers have – in photos, as drive-by and home tours. Make sure it looks good! Cracks in concrete, loose bricks or chipped stones are little details that can make even newer homes seem neglected. Make sure your bushes are trimmed and beds are clean. Even pulling the weeds can make a huge difference when buyers walk up to your home. Add potted plants for that extra 'wow' factor. You can even add lighting (see next tip) to the walkway for a better nighttime experience.
Visit Gateway Home & Garden Center on Rte. 29 in Warrenton for landscaping and hardscaping materials. Tell them Bryan Garcia of The Garcia Real Estate Group sent you and receive 15% off all plant materials.
8. Add or upgrade outdoor lighting

In lieu of any landscaping projects (the intense summer sun may prove too punishing for new plants or grass), think about "hardscaping" elements such as lighting. Just a few solar lights along the path can be enough to make a big difference. If you have a deck or patio, hanging string lights can make it more inviting, and an added benefit you can enjoy during those gorgeous summer nights! They have several styles at Target in Virginia Gateway in Gainesville.
9. Add "fenced back yard" to your features list

Fenced back yards always goes over well with home buyers, especially those with young children or pets. Adding or replacing an existing fence that might need work can also have a huge impact on the appeal of your home. According to research from NAR, 91% of buyers with animals find having a fenced yard important. If putting in a fence isn't an appealing project, consider adding a "living fence" of shrubbery.
Big projects that have a big impact

The summer is actually the best time to paint the exterior of your home. That's because latex paints need to cure at temperatures above 60 degrees Fahrenheit (and above the dew point at least 48 hours after you apply it). If the temp dips below that, the paint film won't form properly. With Virginia summers, it might be best to wait for a cooler day or early morning before it gets too hot.
Your house may be vinyl or brick so painting might just mean the trim and doors. Big jobs would likely require professional services but a garage door or front door could easily be a DIY project.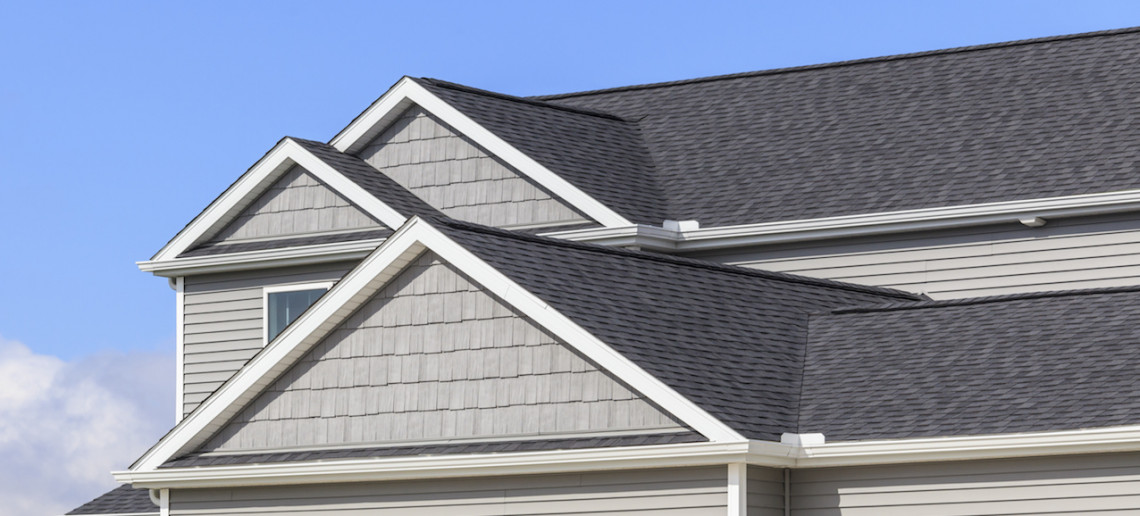 When a potential buyer sees an older roof, they also see a lot of dollar signs from weather damage like recent hail and wind storms, pest infestations and other everyday horrors. Replacing the roof will help the buyer feel at ease knowing you took care of any immediate roof issues that could arise. If you're tech-savvy and willing to drop $80K, check out Tesla's new solar roof. You might not get the full return right away but if you plan to stay in your home for a while you will surely benefit.
12. Add (or refresh) a deck

You don't have to add a new room to extend your home's living space. Instead, add a deck. Experts say a simpler design is better (and advise to keep away from high-maintenance features like spas) and can add up to 80% of its cost to your resale value. Don't forget to follow tip #8 and add lights! Call On The Level Contractors at 571-375-1700 of Haymarket for a quote. They do all deck jobs, large and small. Tell them Bryan Garcia sent you and you may get a discount.

Energy-efficient windows entice buyers with lower energy costs, but the decision goes far beyond future bills. Choosing tilt-out windows will make panes easier to clean, a thoughtful touch that shows buyers that every detail was considered in your home. Also, some windows can improve the curb appeal — or even add an unexpectedly stylish element.
14. Clean (or replace) the carpet

Wall-to-wall carpeting doesn't just seem outdated to potential buyers — the fibers also hold onto dust and allergens, impacting your overall air quality. And, buyers do notice odors or stains and calculate replacement costs right away. Consider adding hardwood floors (or lookalike composite) or just do a deep-clean of your carpets. Kemper Carpet and Flooring, a family-owned store in the Shoppes at Stonewall (near Wegmans) does it all – hardwood, laminate, wall to wall and area rugs.
15. Renovate (or update) the bathroom

Kitchen and bathroom renovations nearly always pay off. If your bathroom is smaller, this means you can go more luxurious for less (and the job will be finished quickly). Getting rid of space-hogging vanities, adding in a low-flush toilet, or even little replacements such as the shower head, tub faucet and tiles are all changes that will go a long way in the eyes of your buyer. On The Level Contractors at 571-375-1700 also does bathroom renovations.


The kitchen is always the biggest selling point in a home. And in the Haymarket / Gainesville area, if you're counters aren't upgraded, you are competing with kitchens that are – even townhomes. You don't need to do a complete kitchen renovation with the latest appliances and designer finishes. Instead, consider replacing your old countertops. No, you don't have to go with granite no matter how many real estate reality shows say otherwise. Quartz, stainless steel, concrete and even tile are cost-effective surfaces that are also in style. If you have a bigger budget, marble countertops are always appealing to deep-pocketed buyers.
17. Replace your kitchen cabinets

Since cabinetry does take up the most visual space in the kitchen, a replacement will make the whole room feel updated. A complete overhaul isn't always necessary. If your cabinets are a standard size and of decent quality, you can get away with just replacing the doors (or even just painting your current doors) or simply updating the knobs. With help gutting your existing cabinets and installing, you can order your cabinets from Cabinets To Go, and assemble and install yourself with big savings.
18. Scrape off the popcorn

There aren't many homes in Haymarket or Gainesville area with these dated ceilings, but some older homes outside the newer subdivisions may still have them. Popcorn ceilings have a negative effect on a home's value, with buyers perceiving rooms with this type of covering as outdated (or worse, hiding something major). Smoothing your ceiling's texture with a scraper isn't the most fun way to spend a weekend, but the payoff is worth it. Other options may be to cover them with stained wainscoting to avoid the mess and add character.
19. Install a water filtration system
Adding this feature makes for a unique selling point for your home (no more bottled water). This is another addition that you'll benefit from in the meantime! Having clean, filtered water will make your home more memorable and is a little touch that shows potential buyers that you care. Still not convinced? Take a look at this video and see just how dirty your tap water might really be. Give Carroll Water in Chantilly a call for more information about the benefits.